Welcome to the E.T. Lawson Realty Partnership Program
The E.T. Lawson Realty Partnership Program is the number-one resource for Virginia-based real estate agents and brokers, and an excellent tool for homebuyers as well. That's because we know home comfort best, and we use our expertise to help you seal the deal with knowledge and confidence. Best of all, joining the program is completely free and open to all qualified real estate professionals. Just click on the link to the right to get started.

Registration in the program is FREE!
Click here to sign up today!
Home Comfort is E.T. Lawson's Expertise
E.T. Lawson understands that a home is something greater than the sum of its parts - for the prospective homebuyer, it could be a goal, an ideal and a dream all wrapped up in one. We help real estate professionals bring that dream to life by offering a full range of heating oil, gas heat, plumbing and electrical services to satisfy the most demanding of homeowners and prospective homebuyers.

Whether you are a homeowner, a real estate professional or a potential home buyer, team up with E.T. Lawson to better understand the many ways we can help to enhance your home comfort system.
Click here to view our Realty Professionals
Real Estate Professionals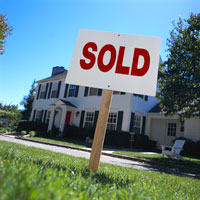 The E.T. Lawson Realty Partnership Program represents a new opportunity to promote business for real estate professionals, as well as provide them with a deeper understanding of the home comfort systems inside the homes they sell.

By joining the E.T. Lawson Realty Partnership Program, real estate professionals will be provided with informative documents, selling tips and a top-notch resource for information about Home Comfort - E.T. Lawson!

Members of the E.T. Lawson Realty Partnership Program will be entitled to a series of valuable materials and services including:
Complimentary Materials
FREE - A detailed brochure designed to assist real estate professionals: Realtor's Guide to Selling Oilheated Homes
FREE - Inclusion in our list of Preferred Real Estate Professionals, which is viewed daily by motivated homebuyers
FREE - E.T. Lawson will arrange meetings with real estate professionals and exhibit high-impact, informative presentations on the following topics:

Storage Tanks
Pricing Analysis
ET Lawson - Serving You Since 1919

FREE - E.T. Lawson will also arrange meetings with home inspection professionals and exhibit a high-impact, informative presentation about Home Comfort systems
FREE - A series of Talking Points will be provided in each meeting, to provide reference points to be used when speaking to potential homebuyers
Complimentary Services
FREE - Home Heating and Cooling System Inspections. We will inspect and evaluate the systems in the homes you are showing
FREE - Tank Inspections and Capacity Measurements
FREE - Complete Tank Warranties
FREE - Explanation of the Home Comfort System
FREE - Assumption of Existing Service Agreements and Warranties
FREE - Projected Fuel Schedules for new homeowners
... and much, much more!
Membership in the E.T. Lawson Realty Partnership Program is also a great way to team up with our comfort experts, who can help meet your clients' needs with a full range of services - from heating and cooling, to plumbing and electric.

The more you know about Home Comfort Systems, the more you will sell. Enrollment in the E.T. Lawson Realty Partnership Program is completely FREE, so take a moment to fill out the registration form today!