Oil Supplier and Service Provider FAQs
Not all heating oil and service companies are the same.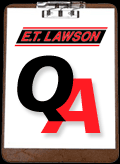 You know that. And you know that, as the consumer, you are the final judge. You need to ask these questions about any oil supplier and service provider you are considering doing business with:
Do they have liability insurance to protect you and your family?
Are all delivery meters inspected, calibrated and sealed by the State Department of Weights and Measures?
Will they still be around when you need them?