Generate Some Excitement about Energy Savings ... 
with E.T. Lawson's Natural Gas and Propane Generators from Briggs and Stratton!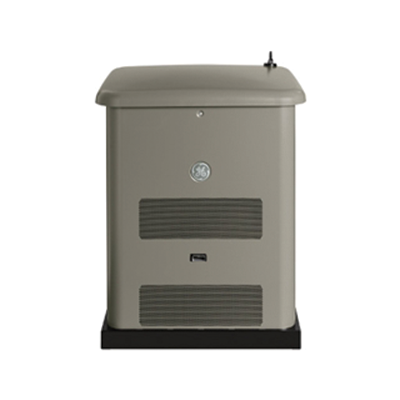 Briggs and Stratton Standby Generators
Briggs and Stratton offers a full range of backup power solutions from 7kW home generators for essential power applications to 62kW commercial generator options for complete backup power. All standby generators provide automatic backup power in a power outage, and are permanently installed either to a natural gas line or a liquid propane fuel source. 

FROM ONLY $7,995, INSTALLED!*
Price includes installation, concrete pad, automatic transfer switch, all electrical work, all gas piping
Includes 5-year parts and labor warranty**, battery charger and exerciser clock, and permits
Also includes up to 20 feet of electrical conduit from generator to indoor panel, and 20 feet of gas pipe work from gas meter or tank to generator
Gas meter or propane tank provided separately
Let E.T. Lawson help you choose the Briggs and Stratton generator that's right for your electrical needs. Contact us for a no-obligation in-home evaluation. 

* Price is for a 7kw. generator. 10.4kw generator priced at $8,995; 16kw. generator priced at $9,995. 
** Annual servicing by E.T. Lawson is required to keep the warranty in place. Annual fee is $99.95. 

Engine Power Source Kubota-Powered Series 100 Standby Diesel Generators
For trouble-free service in times of emergency, the EPS Series 100 with the dependable Kubota engine is a great choice. Easy to install and maintain, these durable generators are available from 7kW to 29 kW. All units are designed and engineered with commercial grade components to ensure excellent performance, long life and reliability. 

Starting at $12,995 for a 7kW water cooled generator - price includes installation, concrete pad, Kubota automatic transfer switch, all electrical work, all fuel accessories including hookup to present home heating oil tank, level 2 ultra-quiet sound enclosure, 5-year parts and labor warranty with annual servicing, battery charger and exercise clock permits. 

All of E.T Lawson's systems come with:
Five year parts and labor warranties
Five years of annual servicing
Transfer switches
Concrete pad, piping and electrical

E.T. Lawson also offers other generator services including:
Installation of sub panels for an emergency generator
Connection of a new generator in your home