Custom Acrylic Bath System Solutions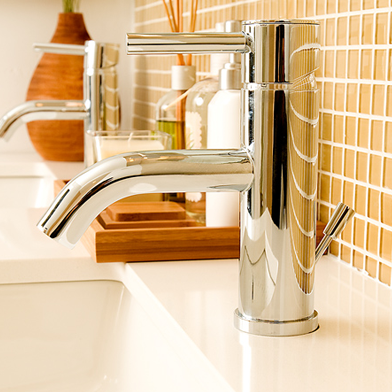 Safety, Comfort & Independence
Transform your bathroom into a comfortable, safe environment with a walk-in bathtub or shower, or a handicap accessible shower. At E.T. Lawson, we strive to provide you with not only the quality you deserve, but the value and time-efficiency you are looking for. That's why we are happy to announce that we are a certified BCI® Acrylic Bath Systems dealer. BCI® is the largest independent manufacturer of acrylic bath liners, shower liners, replacement shower bases, wall surroundings, accessories and shower doors and rods.

To preview what your updated bathroom will look like with BCI®'s Build Your Own Bath Technology. This program offers you a virtual view of your bathroom so that you can decide which features are the best for you.

Custom Acrylic Bath Services by E.T. Lawson Stand out!
The thickest acrylic material is used for your bathroom updates
Personalize your bathroom with our unbeatable color selection
Uses only the most cutting edge manufacturing technologies
With our handicap accessible showers and walk-in bathtubs you will retain your independence at home
Baths and showers are therapeutic and safe with non-slip surfaces
Baths and showers are easy to clean, low maintenance and mold resistant
Lifetime Warranty
E.T. Lawson can install your new bathroom needs within a day of work. For a FREE in-home consultation, call our friendly staff at 757-722-1928.

It's "Extreme Bathroom Makeover," Lawson-Style!
Warm water caressing your face. Wrapping yourself in the hug of a cozy towel. The mesmerizing, exotic scent of your favorite soap or lotion. This is your time in your place — the bathroom you've always wanted, where beauty meets function. And when you add those little touches — a whirlpool, towel warmer, body sprays, even a steam module — your bath is transformed into a spa fit for a queen or king ... but at a pauper's price.

At E.T. Lawson, our plumbing and bathroom remodeling experts will work to your specifications regarding:
Floor spaces and door openings
Surfaces
Showers and bathtubs
Grab bars, storage and flooring
Controls and mechanical systems
Check out our "before" and "after" photos of a recent remodel.
BEFORE

AFTER


To learn more about E.T Lawson's bathroom remodeling services, contact E.T Lawson today!