Bosch Gas Heating Systems

Your new Bosch heating equipment is guaranteed to be clean, efficient, reliable, and durable. With AFUE ratings up to 96%, Bosch gas boilers lower your heating bills and reduce greenhouse gas emissions. Tidewater homeowners turn to E.T. Lawson and Bosch to make their home more comfortable and more environmentally friendly.
We are Tidewater's gas heating equipment installation and maintenance experts.
Our customers trust us for superior gas heating maintenance and service, including heating installation, repair and tune-ups. For HVAC repair services, no one beats E.T. Lawson!
Featured Product
Bosch Greenstar Condensing Boiler
95% AFUE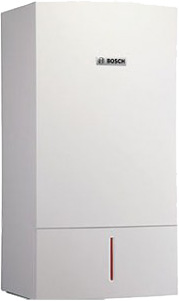 The Bosch Greenstar boiler delivers heat and hot water from one compact unit. Condensing technology uses the latent heat from the flue gases in the boiler unit to make your hot water – giving you more heat from every unit of energy consumers.
Smart room controllers are easy to install and operate, to provide increased comfort and performance

Full modulating fan assembly controls air flow for optimal combustion and efficiency

Reliability assured, with more then 2 million Greenstar boilers sold worldwide

ENERGY STAR® "Most Efficient" (2016)
Featured Product
Bosch Gas Furnace: BGH96 Series
96% AFUE
The Bosch BGH96 Condensing gas furnace delivers 96% efficiency while providing the comfort you need. The energy star® rated furnace offers a two-stage gas valve and multi-speed blower, providing superior efficiency and energy savings.
Reliable, proven two-stage design
3-way multipoise design for easier installations
Pairs with Bosch IDS heat pump or IDS Outdoor Units for efficient year-round heating and cooling
ENERGY STAR® rated
All Bosch products are installed by an E.T. Lawson gas heating expert and backed by our exceptional service and warranties.

For more information on our Bosch home comfort products, call E.T. Lawson today or contact us.