Guaranteed Electrical Services from E.T. Lawson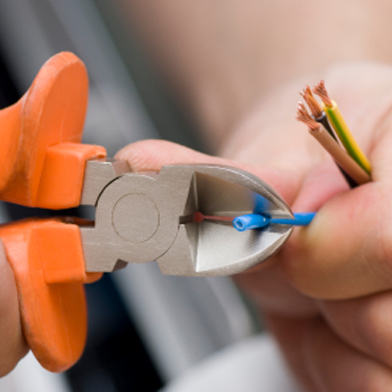 You rely on electricity every day. And we are ready to assist you with any emergency or project – whatever the time of day! Our highly-skilled electricians at E.T. Lawson come prepared to handle most problems on the spot, saving you time and money.

Every electrician we hire is fully trained and part of our "family" – never a subcontractor. It's the best way we know to uphold our tradition of personal and friendly service.

Guaranteed Certified Technicians
Our entire Service Department is thoroughly trained
Our master electricians are licensed and insured
Guaranteed Customer Services
Normal business hours: 7am-7pm Monday-Friday
Never a trip charge for service during normal business hours
24/7 Emergency Service
Electrical services are offered only to E.T. Lawson Oil and HVAC customers.
Guaranteed Customer Repairs
Trip/Diagnostic fee includes an accurate problem assessment and upfront repair costs: You'll always know the cost before the repair begins. You always have the right to decline the repair.
Upfront pricing based on industry-standard costs and times.*
All installations are guaranteed for five years.
*Some restrictions apply. Contact us for details.
Rest assured, you'll receive only the highest levels of service from our certified, experienced electricians. We never subcontract out a job. Your safety, and our reputation, is too important to put in the hands of another company!

Please contact us to inquire about how we can improve your existing home with our quality electrical services. For more information review our electrical service agreement.