E.T. Lawson Newsletter - Spring 2020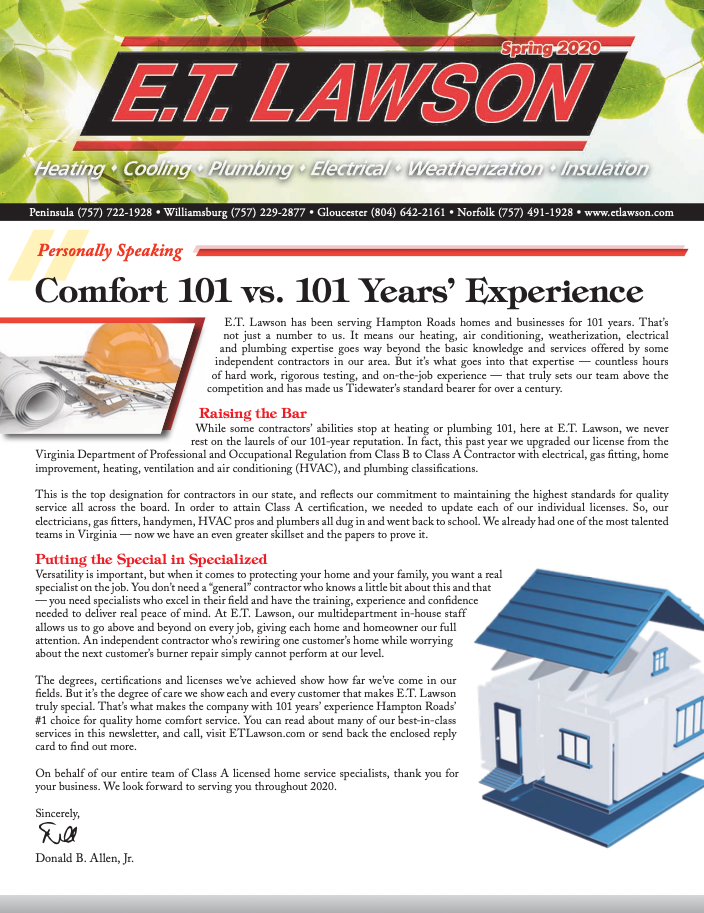 This Issue....
Comfort 101 vs. 101 Years' Experience


Tidewater's Water Heater Experts


Adding a Kitchen or Bathroom? We'll Make it "Plumb-Perfect."


We'll Wire Your New Unit Too


40,000 Lost Power in Hampton Roads Last August. We Know Some Lucky Customers Who Didn't


Refer a New Customer. Get Up To $250. Easy.


Save Big on the Services Inside


Click here to download the PDF file
Past Issues
Please note: you must have pop-ups enabled to view/download our newsletter.