E.T. Lawson Newsletter - Spring 2022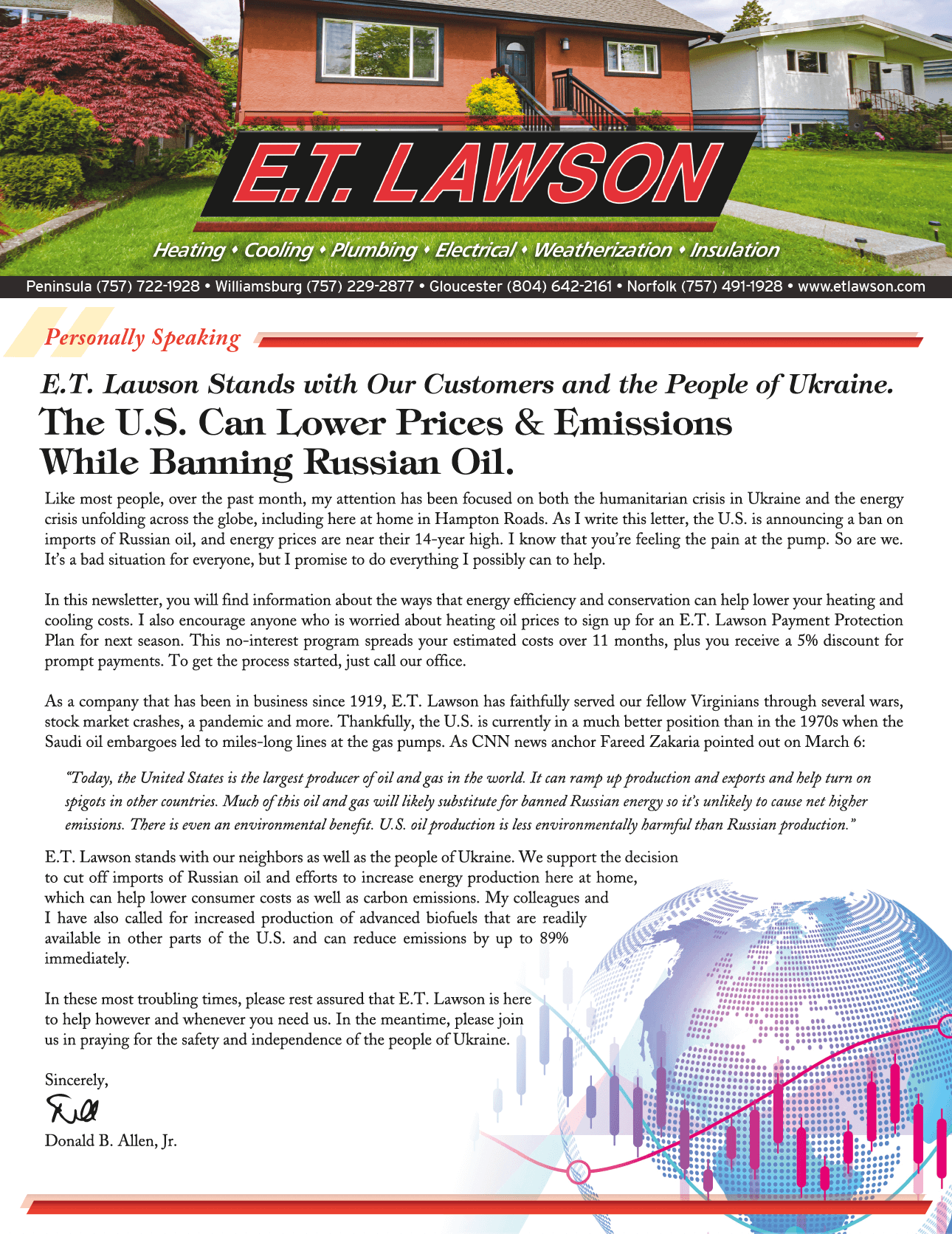 This Issue....
The U.S. Can Lower Prices & Emissions While Banning Russian Oil


Reduce Your Electric Costs with These Energy Conservation Tips


Low-Cosst Energy Efficienty Improvements


Click here to download the PDF file
Past Issues
Please note: you must have pop-ups enabled to view/download our newsletter.