Virginia's Gas Heating Specialists


Gas heating has come a long way in the past few years — with variable speed motors, condensing technology and intelligent controls. The result: efficiencies as high as 96 percent! In addition to being extremely energy-efficient, today's gas furnaces and boilers are cleaner, quieter and more compact.

E.T. Lawson installs and services the most technologically advanced gas heating systems in the industry. Our professionals are trained and retrained in the latest installation and repair techniques. We also offer the best service plans in the industry.

We are proud to feature heating systems by these fine brands:
Maytag Gas Heating Systems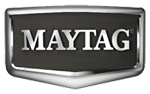 CLICK HERE to see what
Maytag has to offer you!
Maytag variable-speed gas furnaces offer exceptional performance, home comfort and energy efficiency. When combined with Maytag coils and air conditioners or heat pumps, these furnaces deliver extra-high-efficiency 95.1 AFUE heating with additional comfort provided by two-stage gas valves and variable-speed motors.
We service all Maytag products we sell
12-year warranty
ENERGY STAR® rated
Read more about our Maytag gas heating systems.
Buderus Gas Heating Systems

CLICK HERE to see what
Buderus has to offer you!
With the use of natural gas and the Buderus condensing boiler, you will experience warmth and comfort ... and energy savings ... like never before. The new generation of Buderus gas condensing boilers is designed to recover heat energy that is discharged into the flue and return it to the heat exchanger for maximum efficiency.
We service all Buderus products we sell
5-Year Parts and Labor Warranty for residential applications with registration
ENERGY STAR® rated
Read more about our Buderus gas heating systems.